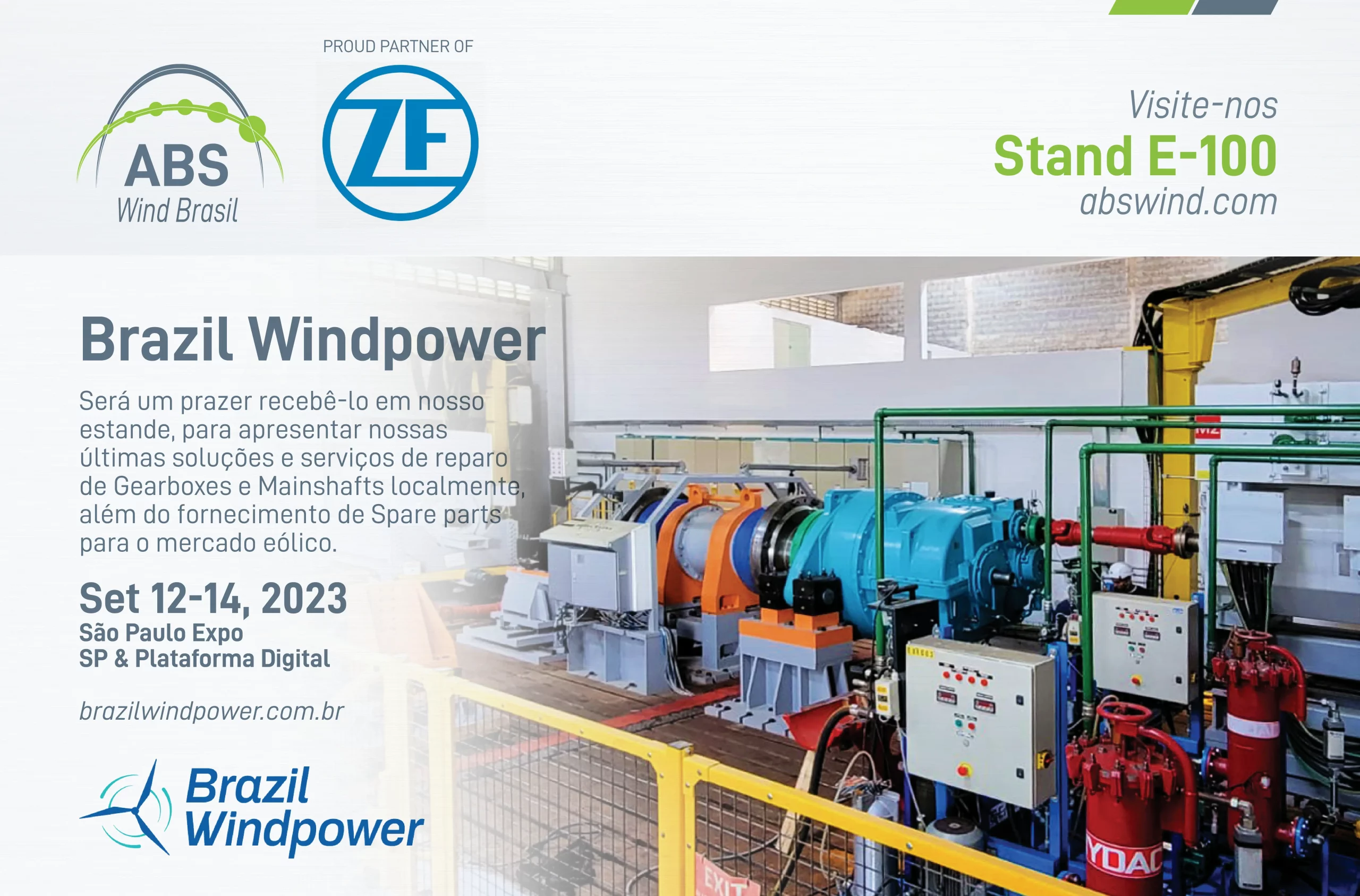 Once again, we extend a warm invitation to visit us at booth E100 at Brazil Windpower, the most prominent wind energy event in all of Latin America.
This edition is particularly significant for us as it marks the first time that ABS Wind and ZF have joined forces at this event, following the signing of a collaboration agreement for the repair of wind turbine gearboxes in Brazil.
We are thrilled and honored to have the presence at our booth of José Arevalo, ZF's Sales and Service Manager for the Latin American market, and our CEO, Alejandro Pardiñas. Additionally, our entire ABS Wind Brazil team, led by David Zanella, will be delighted to discuss with you our solutions for the repair and maintenance of wind turbine gearboxes and mainshafts, as well as other services that will ensure the continuous and efficient operation of your wind turbines for a long time to come.
We eagerly look forward to the opportunity to welcome you at our booth E100 at Brazil Windpower.