View the Newsletter in pdf format (English and Spanish)
We are excited to announce that Pablo Rodríguez has joined ABS as our Global Commercial Director. He will lead our operations worldwide, spanning all industrial and the wind energy sector.
ABS continues its steady growth. With each passing year, our brand gains greater recognition and solidifies its presence in new markets and territories. This drives us to establish new structures and procedures to ensure efficient management with the aim of providing the best service to all our clients.
With an extensive background in the bearings and power transmission sector, Pablo has been the driving force behind innovation and the achievement of significant goals in every company he has collaborated with, earning a distinguished reputation in sales strategy, and strengthening client relationships.
During his 22 years at Florida Bearings Inc., he rose to the position of Vice President of Sales. Later, he played a prominent role as Director of Strategic Accounts at Applied Industrial Technologies for four years. Before joining ABS, he served as District Sales Director at Hydra Service Inc.
His inclusion reflects our effort and ambition to continue driving our position and expanding our solutions portfolio to emerging regions and sectors.
We want to express our gratitude to our entire team of sales engineers for their constant dedication and passion they bring to each project. We are eager to embark on this new chapter with Pablo onboard and are fully confident that under his leadership, we will reach even greater heights.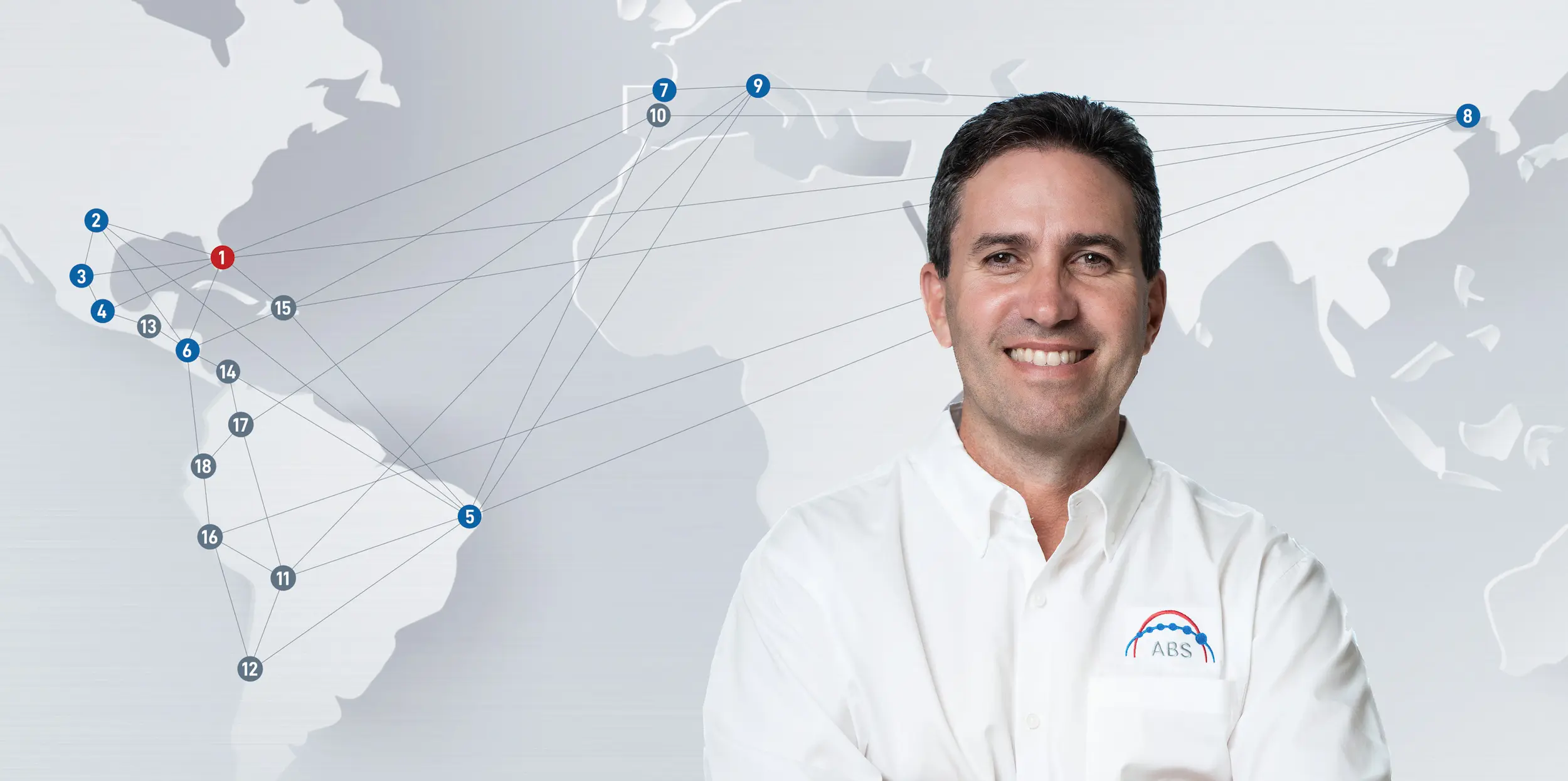 Pablo Rodríguez, Global Commercial Director at ABS & ABS Wind.