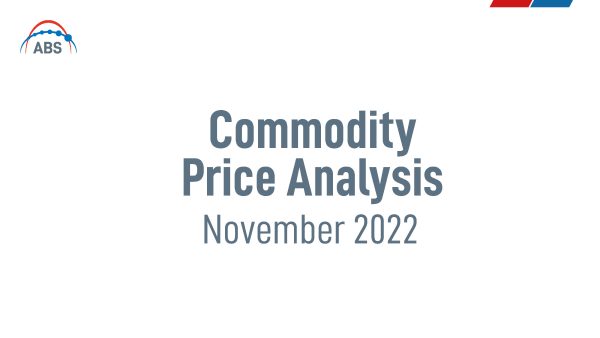 We share with you a new update on current prices, trends and projections for the "commodities" that have the greatest impact on our trading activity. Here is a summary of the updates:
Commodity prices update:
Metal prices: Iron Ore, Aluminum, and Copper prices slowly start to recover, while Steel is showing signs of stability.
Crude Oil prices continue to decrease since reaching peak in June and rise in October and early November.
Sugar prices skyrocket in November.
Palm oil prices continue to recover after plummeting in July.
Supply Chain Crisis situation:
The composite index decreased by 7% this week, the 39th consecutive weekly decrease, and has dropped by 74% when compared with the same week last year.
The global supply chain pressure index reached 1.05 points in September 2022, down from 1.51 points in the previous month. April 2022 saw an increase in the index due to COVID-19 lockdown measures in China and the Russia-Ukraine war. In the following months, the restrictions in China have been eased, leading to a decrease in global supply chain pressures. Nevertheless, the index scores were higher than prior to the COVID-19 pandemic.